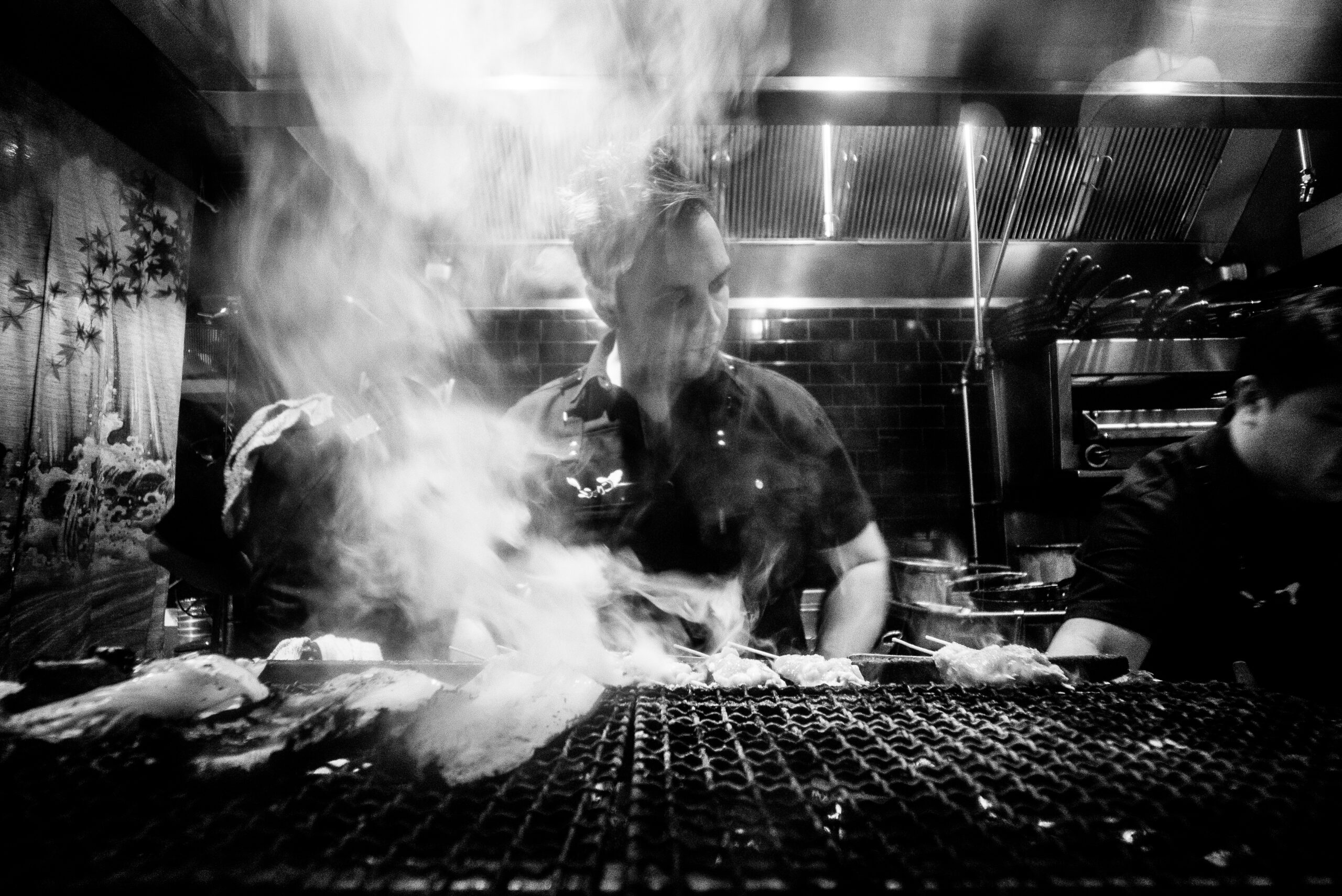 Since its inception in 2016, Shokunin has consistently ranked as one of Canada's Top 50 Best Restaurants for the last seven years – with a current ranking of 82 in the illustrious guide.
The flagship of Chef Darren MacLean, Shokunin seeks to provide exceptional Japanese-influenced cuisine, paired with the best produce that Canada can offer. Some produce even comes directly from the Chef's own garden and farm!
This obsession with Canada's ingredients and terroir when paired with the philosophy, flavour profiles and culinary technique of Japan, creates a truly contemporary Japanese dining experience!
It is also at Shokunin's "Chef's Bar" where guests can indulge at Calgary's 1st Yakitori Omakase Experience where the nightly symphony of salt, fat and fire is conducted! It is here at the chef's grill bar where guests can watch it all happen!